Vinci's Pizzeria
895 Magie Avenue, Union, NJ 07083
Order now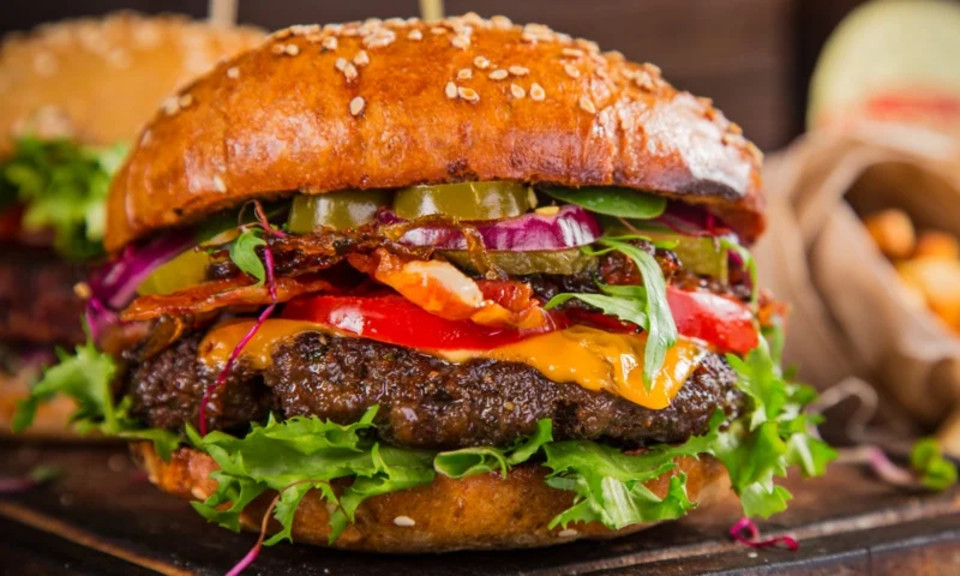 Bill
I ordered a hot dog, cheese dog, fries, a dinner salad and a slice of pizza. Everything was fantastic and the food arrived in good shape, fast, and burn your finger hot!

I will note that the dogs had like pizza doe for the buns, and while I prefer conventional hotdog buns these were still pretty good.

The fries are a little limp but to date no one has figured out how to deliver fry's that are still crispy and fresh so no points off.

The key to delivered fry's is if they can be recovered and Vinvi's fry's recover very well. To recover limp fries try the following, it works for me and the fries taste like they are fresh and are crispy. Put them in a pre-heated toaster oven at 450F for about 5-10 minutes and then really blast them with the broil setting and using something to stir them around to get all sides for about 2-3 minutes. The key is getting the grease and fries to frying temp and then blasting them to reseal them. This works for every kind of fry but shoestring.
Danielle
We ordered our food pretty close to closing time and they still delivered it! The xL pizza was so much bigger than expected we wound up having a decent amount leftover. They even decorated around the pizza with an order of complementary garlic knots. They have deals for Kean University students and are very reasonably priced. Delicious food. 5 stars.
Marisol
Vincis is definitely my go to pizzeria. Food is great, sometimes there is a delay in delivery BUT its usually on the weekends food is still amazing and staff is super courteous. When they are running behind they are super apologetic & food still arrives hot! Keep up the amazing work guys!!
Angelina
I order from this place frequently, and the food is always good. The portions are huge so you're getting your money's worth out of it. I never had a problem with them and the lady that delivers the food is a sweet heart. I would highly recommend this place to get your food from.
Amanda
Best you can possibly get delivered in Elizabeth. Tried so many places in Elizabeth and they can't get even close to this place. Amazing pizza (HUGE) and delicious dinners. My favorite place. Delivery times always accurate if not a touch early.
Eduardo
Very happy I found a place with amazing vegetarian minestrone soup, definitely get into that. The eggplant Parm sandwich will also be ordered again because it was delicious. Ill definitely save these guys under my favs.
Annamaria
Everything was delicious, lovely delivery lady, food still hot in the pouring rain! This is coming from a Jersey Italian ~ pizza was on the mark! Hats off to the staff and mgmt of Vincis. Great job!
Scott
Delicious doughy Sicilian pie with great sauce and lots of cheese!! The boneless wings with bbq and blue cheese were ridiculous!!!

I will be ordering from here many times in the future!
Tasha
The kids really like the pizza. Would order from them again. Really happy with the food and the wait time was a little long, but worth it
Thomas
Great everytime. This is my go-to restaurant when i know i want something good and I dont want to take any risks. Favorite place on seamless.
About us
American, Dinner, Pasta, Pizza
Today

Delivery: 11:00 AM - 11:00 PM

Takeout: 11:00 AM - 11:00 PM

Delivery

Monday:

11:00 AM - 10:00 PM

Tuesday:

11:00 AM - 10:00 PM

Wednesday:

11:00 AM - 10:00 PM

Thursday:

11:00 AM - 10:00 PM

Friday:

11:00 AM - 11:00 PM

Saturday:

11:00 AM - 11:00 PM

Sunday:

11:30 AM - 9:30 PM

Takeout

Monday:

11:00 AM - 10:00 PM

Tuesday:

11:00 AM - 10:00 PM

Wednesday:

11:00 AM - 10:00 PM

Thursday:

11:00 AM - 10:00 PM

Friday:

11:00 AM - 11:00 PM

Saturday:

11:00 AM - 11:00 PM

Sunday:

11:30 AM - 9:30 PM